The wiki about Overleving Multimedia Project Stories that anyone can edit
13 articles since February 05 2014
Welcome to the Overleving Wiki!
The Overleving Wiki is an open wiki mainly aimed towards the Wikian community to share, read, socialise, and learn more about user created stories focusing on the Overleving universe (A multimedia project created by Nikolai and Kimberly Loskov).

This wiki is devoted to only the Overleving Multimedia Project.
Describe your topic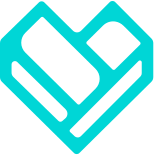 It's your turn to add fanon and fan fiction, here you can write and post all of your Overleving stories. Presented on a wiki that anyone can edit, this site brings out the true imagination of its writers and allows everyone to fulfill their writing dreams.
Join the Overleving universe and become part of it today!
Which is your favorite Faction?
Latest activity
Photos and videos are a great way to add visuals to your wiki. Find videos about your topic by exploring Wikia's Video Library.
-->
Ad blocker interference detected!
Wikia is a free-to-use site that makes money from advertising. We have a modified experience for viewers using ad blockers

Wikia is not accessible if you've made further modifications. Remove the custom ad blocker rule(s) and the page will load as expected.