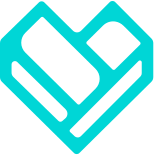 It's your turn to add fanon and fan fiction, here you can write and post all of your Overleving stories. Presented on a wiki that anyone can edit, this site brings out the true imagination of its writers and allows everyone to fulfill their writing dreams.
Join the Overleving universe and become part of it today!
Ad blocker interference detected!
Wikia is a free-to-use site that makes money from advertising. We have a modified experience for viewers using ad blockers

Wikia is not accessible if you've made further modifications. Remove the custom ad blocker rule(s) and the page will load as expected.